Pregnancy Yoga is a wonderful form of exercise that helps to prepare, support, and strengthen the body and mind for the various physical and emotional changes that can be expected throughout the three pregnancy trimesters.
In these classes we work with varied yoga poses, breathing, and meditation techniques designed specifically for pregnancy. The physical practice helps to promote inner strength and balance whilst maintaining openness and flexibility. The breathing practices help to slow down, cultivate awareness and bring attention inwards to allow a nourishing mental preparation for the life changes ahead. The practice is designed to establish a connection with the baby growing inside, a healthy acceptance of the changing body and mind, as well as relieving any stress or anxiety along this journey.
Pregnancy yoga classes give you the opportunity to practice with other mums-to-be in an informal and supportive environment providing a safe space to share your thoughts, feelings and experiences.
Pregnancy Yoga holds many valuable benefits for you during this special time.
Building stability and strength within your changing body
Introducing relaxation techniques to help manage stress and anxiety
Breathing techniques to help focus on you and your baby during labour
Helps to alleviate common pregnancy aches
Please note: I advise to be cautious during the first 12 weeks (first trimester) of your pregnancy. If you have any questions or concerns, please don't hesitate to get in touch.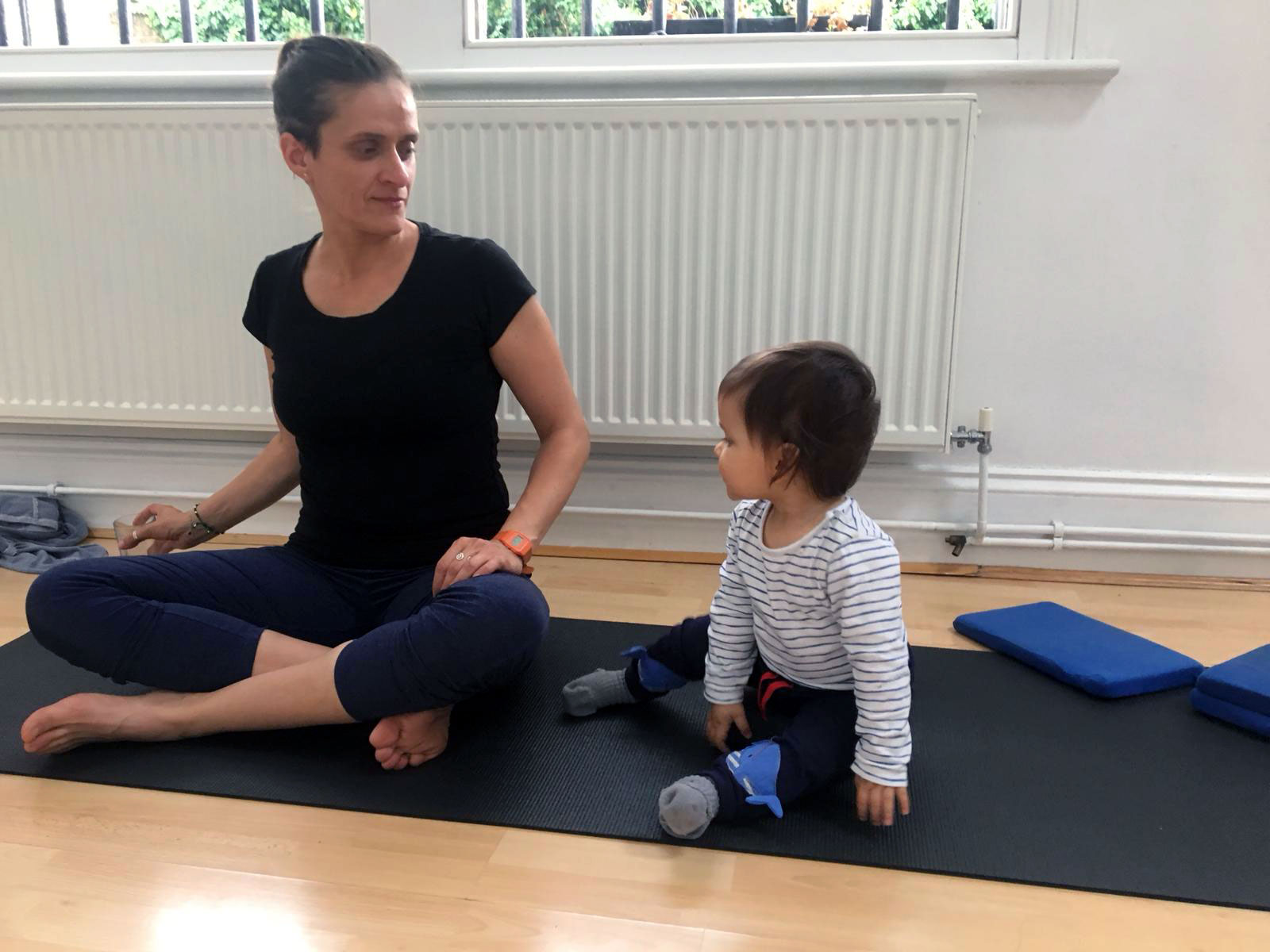 Postnatal Yoga
This class for you to enjoy and slowly recover from your pregnancy and birth. The main focus is on to strengthen you from inside out. We will work on your abdominals as well as your pelvic floor, stabilising the hips and open the chest.
There are no rules! You do what you feel the best to do, feed or change the baby, participate or just observe. Although the centre of attention is You, we incorporate the babies in the session to bond and have a special time together.